>
>
>
October Homeschool Freebies
October Homeschool Freebies
October 16, 2020
---
Have your days been easy-going like a Shirley Temple movie or a little like a chapter out of "War and Peace?"
I would have to commiserate more with the "War and Peace" reference.  We've been homeschooling now for a couple of months, and I feel the need for organization. You know that pre-holidays, "I've got to get this in hand before it's too late" thinking? Well, in the spirit of getting things organized, we are sharing some great freebies to help with that! Our meal planner pages are perfect for getting in the good habit of planning and meal prep. And, for those of you homeschooling high school we have a whole new section of amazing high school resources from our recent merger with Let's Homeschool High School.
So, as you enjoy this October, light that candle, grab that coffee, and print these freebies to help you de-stress and get everything in hand before the holiday rush!
October homeschool printables include our monthly calendar and a beautiful monthly journal page to reproduce for daily or weekly journal writing!
Free Printable Weekly Meal Planner Pages -Lose the Stress of Finding Something for Dinner with our Free Meal Plan Printable and tips! These weekly pages fit with our Sanity Saver Homeschool Planner series!
Finding Yourself Homeschooling a High Schooler? Don't worry, grab this guide, and join our team of expert homeschoolers as they talk about navigating your high school journey and preparing for the future!
Not Sure How to Find a High School GPA? Calculate your highschoolers GPA with this free guide and worksheet to explain the grade point average process.
Worried about High School Transcripts? Our guide to creating your homeschool high school transcripts will take you step by step through everything you need to know and then you can print our transcript template to finish it off!
Free Homeschooling and Loving It Book This is a perfect workbook-style guide to help you through all ages and stages of homeschooling!
Plus, a few more Fall Favorites!
Start by enjoying those fall flavors with this creamy one-pot pumpkin pasta! Pumpkin lovers will enjoy this as a seasonal favorite!
Fall homeschool activities and fall crafts for you to put into your homeschool plan now! These are perfect to use now and enjoy your fall experiences outdoors while the weather is still nice!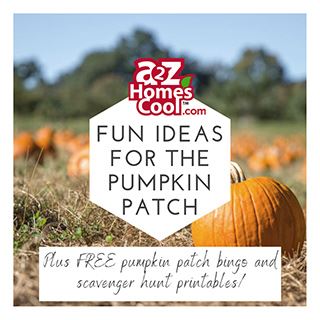 Visiting the pumpkin patch is a favorite fall family activity. Make your trip about more than just pumpkin picking and turn it into a learning experience with these fun ideas!
Jamie Gaddy, B.S., M.Ed., Ed.D. has been a college education professor for over 17 years. Education has been an integral part of her life in both the classroom and as a principal. Six children later found her dissatisfied with traditional schooling and homeschooling became the better fit. She is also a pastor's wife, remote project manager, and entrepreneur who now homeschools four of her six children (ages 11-17) in southern Georgia. Jamie loves to share about her homeschool experience and help other homeschoolers find success. Connect with her at [email protected]