>
>
Study.com Online Curriculum
Study.com Online Curriculum
By: Study.com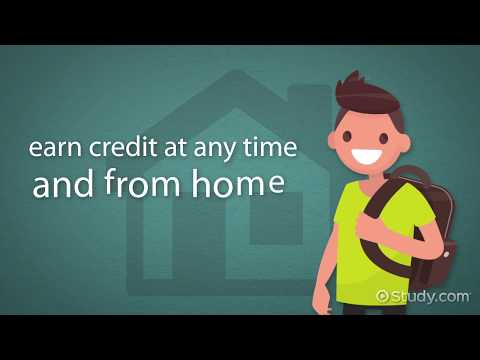 Description
Whatever your homeschool situation, Study.com provides the support you and your child need to succeed. Study.com offers a personalized online homeschooling curriculum for grades 3-12, as well as homeschooling for college credit.
Study.com provides a self-paced homeschooling curriculum, allowing your student to spend as much time as needed to master concepts. Instead of spending hours on busywork, Study.com allows your students to customize their learning by only using the learning tools they need to succeed.
Your student will learn by watching fun, engaging video lessons that use maps, graphs, pictures, and illustrations to link ideas with concrete examples and show step-by-step problem-solving.
Study.com/Homeschool makes it possible for homeschoolers to learn from highly qualified, experienced teachers (who hold a master's degree or higher), while still being in the comfort of your home.
Homeschoolers have access to:
• Printable lesson transcripts
• Fill-in-the-blank transcripts
• Worksheets with questions
• Online note-taking
• Flashcards
• Quizzes
• Chapter exams
• Course final
• Additional activities
• Projects
• Experiments
• Assignments
Visit Study.com to learn more and sign up. Homeschool advisors are available to help and provide support on the website.
Don't Forget:
The 'Homeschooling with Study.com' Facebook group is great for learning all about the homeschool curriculum, finding and choosing classes, as well as finding support from other families.
---
Leave a Review
---
Subject
Arts and Music
Computer Science
Electives
History
Language Arts
Languages
Math
Science
Social Studies
Testing and Test Prep
Grades
3rd Grade
4th Grade
5th Grade
6th Grade
7th Grade
8th Grade
9th Grade
10th Grade
11th Grade
12th Grade
Formats
Online Classes
Online Curriculum
Websites
Worksheets & Printables
Methods
Multiple
Student Led
Traditional
Price: $39.99-$199.99/mo