Laurel Springs School
By: Laurel Springs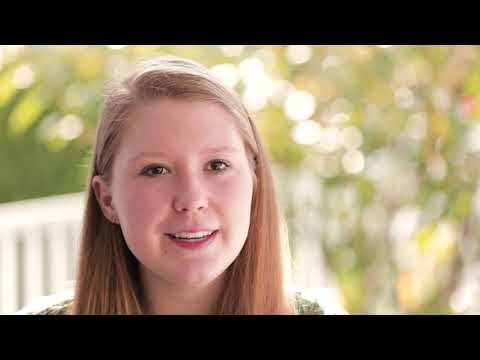 Description
As the pioneering first online school in the U.S., with nearly 30 years in the field of distance learning, our personalized online curriculum allows students from kindergarten through high school to learn at their own pace, from the comfort of their home—or anywhere in the world.
For the homeschooler, student-athlete, performer, advanced learner, military kid, career- or college-bound—and any student in between. We offer all the benefits and personal involvement of homeschooling while fostering independence and preparing students for success.
The Laurel Springs Difference
One of the many advantages of Laurel Springs is the flexibility we offer. With rolling enrollments, your child can start their courses on almost any date throughout the year. Our academic year consists of two, five-month semesters, during which students may complete their semester coursework in as little as two-and-a-half months up to the full five months. Students find additional flexibility in a custom school calendar, allowing them to take off up to 10 days per semester beyond the days the school is closed.
Our self-paced, mastery-based instructional model allows students to create a balance between academics and the activities they love to do outside of school. Students can revisit material until they achieve the desired level of proficiency before moving on to the next level.
In addition, our personalized learning experience recognizes each student's unique strengths and needs to empower curiosity through a stimulating curriculum and opportunities for interaction with peers and teachers. And, 100 percent of faculty members hold advanced degrees.
When exploring our Program of Study (Course Catalog), you'll see more than 200 college preparatory courses taught by experts in their field, as well as more than 50 honors and AP courses, 65 world language courses, 168 NCAA-approved courses, and nearly 300 UC a-g approved courses. Our students' SAT and ACT scores are above the national average, and we partner with Baylor University and Syracuse University so students can participate in dual enrollment, earning college credit while in high school. In 2021, 76 percent of graduates were offered admission to U.S. News and World Report Top 50 Colleges and earned more than $17 million in merit scholarships.
Our students are actively involved in a variety of extracurricular organizations and events. They can also connect with a diverse group of peers—from more than 100 countries—through more than 30 clubs, virtual field trips, in-person events around the world, and a private social network.
The Academy at Laurel Springs is a selective college preparatory program for grades 6–12. Students in The Academy study alongside like-minded peers from around the world and are driven, immersing themselves in subjects, and experiencing an education that encourages engagement, collaboration, and community.
Students and families evaluating the features and quality of online education have a lot of questions. And, we have the answers. Our Virtual Open Houses cover Laurel Springs':
Foundations and History
Admissions Processes
Flex Scheduling
Learning Management System
Mastery-based Education Model
Student Social Opportunities and Clubs
Tuition
Register for a K–12 Virtual Open House for answers to these questions and a better sense of how Laurel Springs makes learning come alive for our students.
Visit laurelsprings.com to learn more.
Read our Laurel Springs Homeschool Curriculum Review here.
---
Leave a Review
Featured
---
Subject
Arts and Music
Computer Science
Electives
History
Language Arts
Languages
Math
Phonics
Physical Education
Science
Social Studies
Grades
Kindergarten
1st Grade
2nd Grade
3rd Grade
4th Grade
5th Grade
6th Grade
7th Grade
8th Grade
9th Grade
10th Grade
11th Grade
12th Grade
Formats
Multiple Formats
Online Classes
Online Curriculum
Online Private Schools
Methods
Charlotte Mason
Multiple
Student Led
Traditional
Price: $4,500 - $14,000